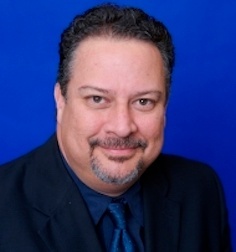 Andres Carvallo
Advisor
Mr. Andres Carvallo is the founder and CEO of CMG, Board Director at SGIP, Board Director at UTC's Smart Networks Council, Board Director at Gridmates, Board Advisor to SGS and Advisor to several institutions and companies.

Mr. Carvallo is an award-winning engineer, speaker, author, and executive with 28 years of experience in the Energy, Telecommunications, Computer and Software industries. Mr. Carvallo is globally recognized by the IEEE as one of the early developers of the smart grid concept and technology. Mr. Carvallo defined the term Smart Grid on March 5, 2004. Mr. Carvallo co-authored the best selling book "The Advanced Smart Grid", he has received 34 industry awards since 2005, and he is a popular speaker and guest lecturer.

As chief technologist reporting to the CEO and a member of the Austin Energy Innovation & Opportunity Development Executive Board from 2003 – 2010, Mr. Carvallo championed Austin Energy's industry-leading smart grid program design and implementation as their CIO. While at Austin Energy, Mr. Carvallo also co-led over $ 4 billion in investments into two wind farms, a solar farm, a biomass power plant, a natural gas power plant, two cogeneration power plants, two district cooling microgrids, rooftop solar, over 100,000 thermostats for load control, a fiber communications network reaching every substation, 100% smart meter coverage, a smart grid architecture, and all the smart grid infrastructure. Mr. Carvallo also architected the Pecan Street Project as its CTO from 2008 to 2010.