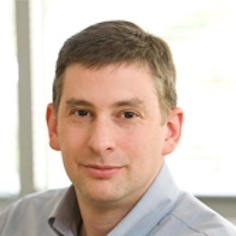 Meir Ukeles
Board Member
Meir is a co-founder and partner at ICV, where he focuses his activities on solar, energy efficiency and smart grid technologies, with a particular interest in solutions for the developing world. He currently represents ICV on the boards of Panoramic Power, Nova-Lumos, Grid4C and Gro Intelligence.

Prior to co-founding ICV, Meir served as CFO of Sentry Technology Group Inc., an Israeli-US startup.

From 2000 to 2004, he worked at SG Cowen, a leading technology and healthcare investment bank, initially as an investment banker working on public and private equity offerings and M&A transactions, and subsequently as a research analyst covering defense and industrial technology companies.

Meir began his venture capital career in the mid-1990's, working at Jerusalem Global Ltd., an Israeli merchant bank and consulting practice that was a leading player in the early days of Israel's venture industry.

Meir holds a B.A. from Columbia College in Political Science and East Asian Studies. He speaks Mandarin Chinese.